100% Natural Stretch Mark & Scar Multi Purpose Omega Oil
Sale price Translation missing: en.products.sca_price £13.00 Regular price
Tax included.
WHAT IS YOUR BATHROOM MISSING?
Our one-stop, multi-purpose solution for all your family's skincare concerns.
YOUR SKIN WILL LOVE YOU FOR IT.
Why your skin can't live without Omegas.
NO CHEMICALS. NO MINERAL OIL. NO FILLERS. NO NASTIES.
Go clean and green today.
'You've created a 100 per cent botanical alternative to Bio-Oil? Fantastic!'  You can use it on stretchmarks and sunburn, and to hydrate ageing or dry skin.

'Although cosmeceutical and pharmaceutical products are often the go-to for fast, effective effects, the power of natural plant remedies can yield great results'.  Recommended Botanico Vida's Omega Oil as 'One of the best products for acne scars'.

'If you love the glowing, sunkissed-look of summer, but hate the September sun-damaged skin 'hangover', here's how to fix it. Try Botanico Vida's Omega Oil'.

'Botanico Vida's Omega Oil is one that's suited to all the family without the worry of irritation, this is going to become your bathrooom cabinet essential. For baby it can help relieve rashes and keep the skin healthy and hydrated'.
'Serious skincare, Botanico Vida Omega Oil is an all-natural botanical oil which will repair sunburned, chapped, dehydrated and dry skin'.

'From the founder of global spa brand Elemental Herbology comes a new body oil to solve all your skincare issues.  It's the skincare saviour your bathroom shelf needs for all emergencies'.

'After-sun is important from an anti-inflammatory point of view. I find Botanico Vida's Omega Oil really soothing'.

'Botanico Vida's Omega Oil is one of the very best summer glow products'.

'Botanico Vida Omega Balm with Sacha Inchi. Unctuous, omega-packed and very protective, this doubles as a lip balm and good barrier balm, too, for troubled or dry-prone skin.'

'It's perfect for pregnancy too since Omega Oil relieves itchiness and tightness.'

'Think of it as a bathroom cabinet staple for all the family, like Bio-Oil but without the liquid paraffin (a cheap synthetic filler; also called mineral oil)'.

'Look Good, Feel Good. Enhance your life with this pick of new products. Use Omega Oil for supple skin.'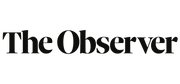 'Botánico Vida's Omega Oil is my current answer to everything, all over. A nourishing (natural, sustainable, vegan) wonder product thanks to Peruvian Bioactive Sacha Inchi seeds, gentle enough for babies, for pregnancy, and simply what my thirsty skin needs now, hourly'.


'Omega Oil, is the perfect one-stop oil. The quality and the texture are both great; it's easily absorbed, and the with an £18.50 bottle lasting about a month (that's using it form forehead to feet every day), it feels like good value, too'.

'Beauty in a bottle is a promise often made but rarely received. Yet now, thanks to Botanico Vida those on the hunt for skincare that delivers can finally end their search.'

'If you prefer oils to lotions, and want to treat minor scarring into the bargain, Botánico Vida Omega Oil is generously rich without being too unctuous.'

'The skincare products are free of synthetic fragrances, colours, preservatives, mineral oils, parabens and silicones. Botanico Vida Omega Oil is formulated to help with stretch marks, scars, ageing or dehydrated skin and uneven tone'

'A natural, more luxurious, effective and ethical alternative to bio-oil, this Omega oil formula is my new cabinet staple. You can use it for almost any skin ailment – for stretch marks, scars, to hydrate ageing or dry skin or for babies cradle cap.'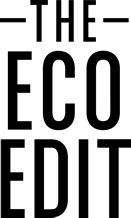 'A 50ml pump of Botánico Vida's Omega Oil is always in my carry-on bag. Organic, sustainable skincare with rich in sacha inchi extracts from the Peruvian Amazon, it's great for nourishing dry skin, perfect for the plane and on holiday. And supporting this product helps counter deforestation in South America.'

'
Multi-purpose, organic oil for cradle cap, baby massage, stretch marks and more'

'This oil is magic! It left skin feeling super smooth and soft, had a warming feeling when applied and a slight orange scent. Absolutely lovely... LOVE LOVE LOVE!'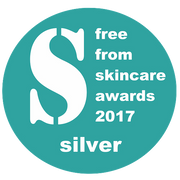 100% free from
Mineral Oil   GMO Toxins   Fillers    Artificial Colours   Artificial Fragrances   Synthetic Chemicals
CLINCALLY PROVEN TO HELP THE SKIN TO STRETCH BY 45%
PROMOTES HEALTHY, RADIANT TEEN SKIN
Intensively hydrates and nourishes dry skin
As we age our skin needs Omegas more then ever
Soothes red and irritated skin
Helps repair playground scars and keeps children skin soft and supple
We are proud to be affiliated with organisations making a difference around the world, and to call them our partners in creating products that are sustainable, fairly traded and free from cruelty.